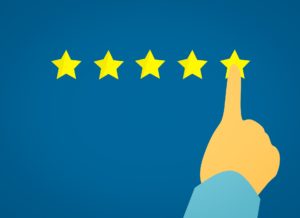 Sie fühlen sich bei uns bestens aufgehoben und professionell behandelt? Dann teilen Sie das Ihren Mitmenschen mit, gerne auch als Bewertung auf einem oder mehreren der großen Arztportale.
Ratings at Google Local
You are welcome to get an impression of what others write about us on Google by clicking here.
Bewertungen bei facebook
Aktuelle Bewertungen zu unserer Praxis auf facebook finden Sie hier.
Rezensionen bei jameda.de
Erfahren Sie mehr über auf jameda.de und klicken Sie bitte hier.
Rezensionen bei Arzt-Auskunft.de
Hier finden Sie Rezensionen über unsere Praxis bei Arzt-Auskunft.de. Bitte klicken Sie hier.
Bewertungen bei GoYellow!
Sie finden ebenfalls Bewertungen zu uns auch auf GoYellow! in dem Sie hier klicken.